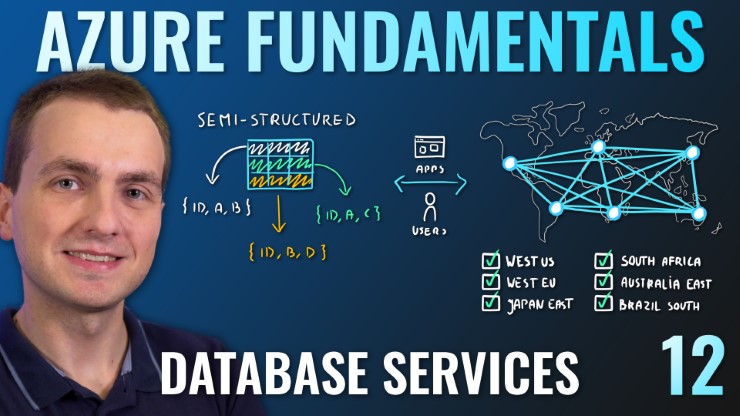 Navigation
Skills Learned

Describe the benefits and usage of Cosmos DB, Azure SQL Database, Azure Database for MySQL, Azure Database for PostgreSQL, and SQL Managed Instance

Study Guide
Expand your knowledge - extra resources
Practice Test
Question 1
Azure Cosmos DB is a globally distributed relational database. True or false?
Question 2
Which services in Azure allow for storing of strctured data.
Question 3
Constoso company wants to migrate existing SQL Server workloads to Azure. During the assessment they found out that they need a fully fledged SQL server with all of the capabilities. Contoso also wants to minimize the management requirements. Which service should they choose?
Question 4
Azure SQL Database is a Platform as a Service (PaaS) offering in Azure based on latest stable release of the SQL Server. True or false?
Question 5
Which of the following services allow customers to store semi-structured datasets in Azure.
◀ Previous Episode
Next Episode ▶