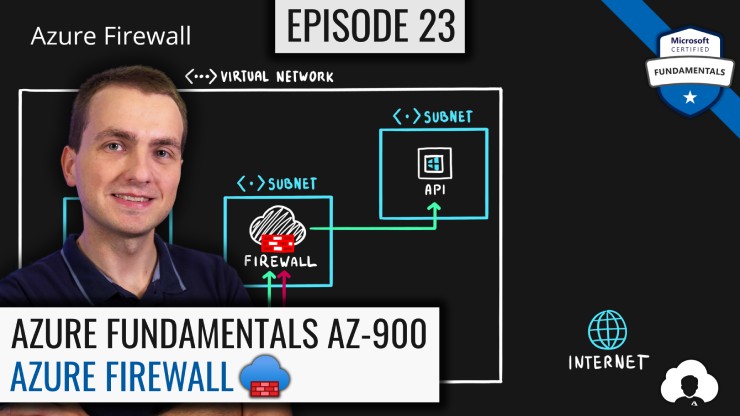 Navigation
Skills Learned
Study Guide
Expand your knowledge - extra resources
Practice Test
Question 1
Azure Firewall is a service that …
Question 2
Which Azure services can be used to filter the traffic based on network protocol and/or IP address? Choose 2.
Question 3
By default all traffic through the firewall is blocked, a rule has to be added in order to enable traffic flow. True or false?
Question 4
Conotoso company wants to block all traffic to the internet websites from their network with exception of domain names like www.contoso.com and www.internal.conotoso-partner.com. For that they want to use Network Security Groups, will it solve their challenge?
◀ Previous Episode
Next Episode ▶