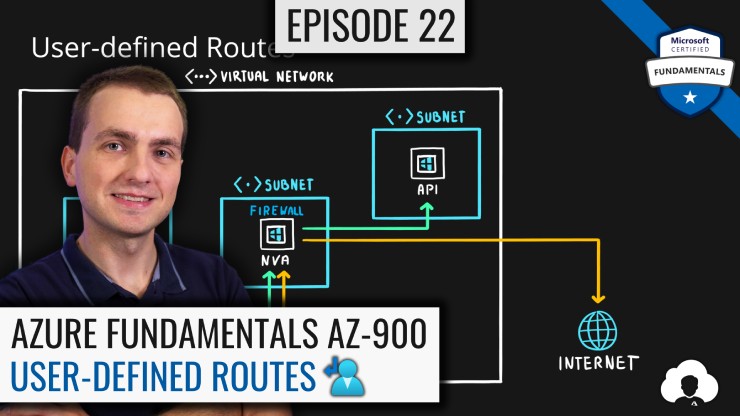 Navigation
Episode Materials
Skills Learned

Describe User-defined Routes (UDR)

Study Guide
Practice Test
Question 1
Which Azure networking service should be used to filter Azure traffic based on the protocol?
Question 2
Contoso Company wants to route their traffic to the internally provisioned network virtual appliance for compliance reasons. To do that they want to use Azure Route Table. Will this service solve their challenge?
Question 3
Azure user-defined routes are created and maintanced with Azure Route Table resource. True or false?
Question 4
What kind of traffic can be routed by Azure Route Tables?
Question 5
Azure Route Table can be associated with a …
◀ Previous Episode
Next Episode ▶