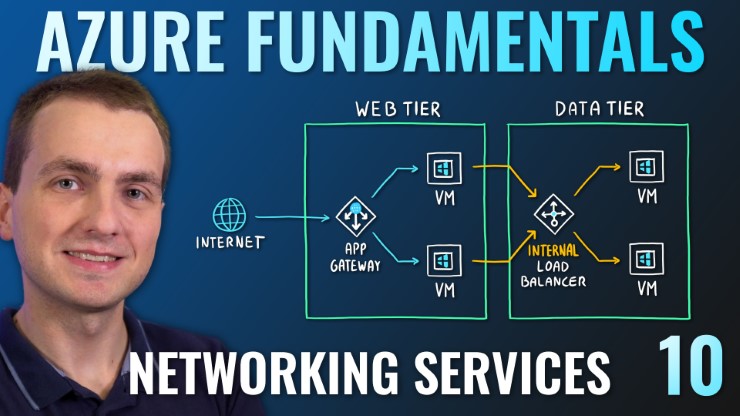 Navigation
Skills Learned

Describe products available for Networking such as Virtual Network, Load Balancer, VPN Gateway, Application Gateway and Content Delivery Network

Study Guide
Expand your knowledge - extra resources
Practice Test
Question 1
To extend their private data center capability Contoso company have decided to leverage Azure Virtual Machines. They need to build a unified networking infrastructure between their on-premise environment and Azure. Which service allows them to connect their networking infrastructure to Azure?
Question 2
Which services allow for even traffic distribution across multiple services.
Question 3
Azure CDN (Content Delivery Network) is a service used for…
Question 4
Azure Virtual Network allows customers to replicate their on-premise networking infrastructure in the cloud. True or false?
Question 5
Subnets can be nested to provide even more granular segmentation of a virtual network. True or false?
◀ Previous Episode
Next Episode ▶