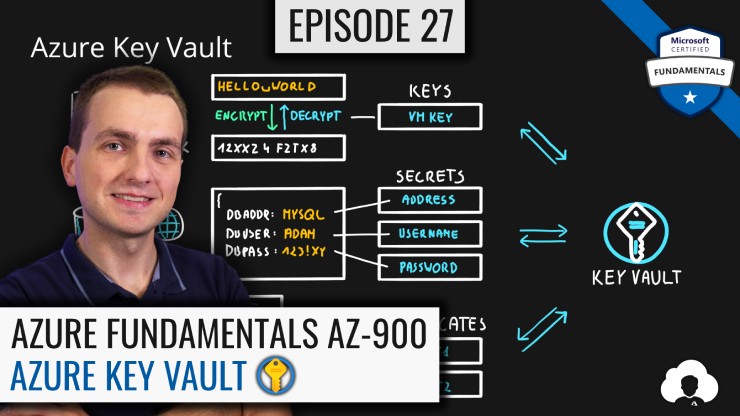 Navigation
Skills Learned
Study Guide
Expand your knowledge - extra resources
Practice Test
Question 1
Azure Key Vault service is designed to store what kind of information? Choose 3.
Question 2
Encryption Keys are customer-managed keys that can be used to encrypt Virtual Machine disks. True or false?
Question 3
If no encryption keys are provided by the customer, then by default Azure Disks are left unencrypted. True or false?
Question 4
Application Secrets are typically …
Question 5
All web application configuration options should be stored in Azure Key Vault. True or false?
Question 6
Which of the following services allows customers to monitor their Azure platform to provide security recommendations and analysis of potential threats
◀ Previous Episode
Next Episode ▶