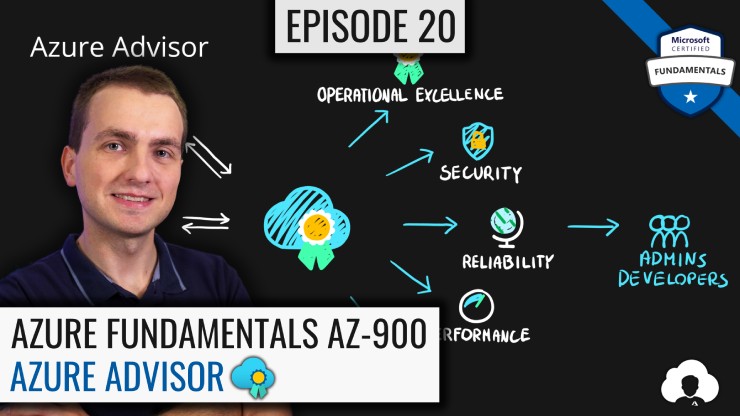 Navigation
Skills Learned Describe Azure Advisor
Study Guide
Expand your knowledge - extra resources
Practice Test
Question 1
Azure Advisor is the service that was designed to …
Question 2
Azure Advisor provides focuses on providing recommendation primarly around cost of Azure resources. True or false?
Question 3
What are the areas that the Azure Advisor provide recommendations for? Choose 5.
Question 4
Contoso company had a security incident and wants to review what happened. To do this they went to Azure Advisor. Will this service help them answer those questions?
◀ Previous Episode
Next Episode ▶